Since our Tango Hotel is in the downtown area, shopping is the best things to explore around the Bangkok downtown area. Here are the list that you should do in the Bangkok downtown shopping area
1.Central Embassy:
is a modern and luxurious shopping center in Bangkok, named after the British embassy gardens that it was built upon. The building has a futuristic design with outstanding aluminum tiles and combines a podium and tower into one unique structure, inspired by Thai temple design. The mall features high-end brand names, with prices to match. Along with luxury shopping, visitors can enjoy dining options such as Din Tai Fung, the Water Library, and Sonboom Seafood, as well as a hi-tech cinema. A new 6-star hotel is also under construction, promising to be one of Bangkok's finest.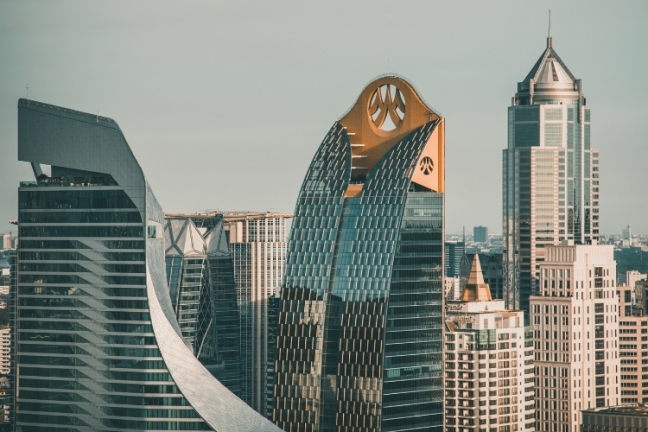 2.Siam Paragon:
Located in the heart of Bangkok, Siam Paragon is one of the largest malls in Asia. It boasts a 15-theater multiplex cinema with Asia's largest screen, a concert hall, and Southeast Asia's largest aquarium, Siam Ocean World. The multi-floor mall houses hundreds of luxury brand retail shops, car dealers, a food court, and a gourmet market. Visitors can find virtually any type of food, from fresh imported seafood to fine wines from around the world. If you are tired of normal screen, you can also check the mall's IMAX theater at Siam Paragon.
3.Pratunam Market:
is a bustling outdoor market area in downtown Bangkok that features hundreds of small clothing stalls selling at discounted prices, ideal for wholesale. Located between the Baiyoke Tower and Petchaburi Road, the market is home to an endless array of shops selling mostly clothing, along with silver, jewelry, and fashion accessories. The narrow aisles are often crowded with shoppers and street vendors, creating a quintessential Asian street market experience. Despite the crowds, the atmosphere and affordable clothing make it worth a visit.
4.Central World:
Formerly known as the World Trade Center and located in the heart of downtown Bangkok, Central World Plaza is the third largest shopping complex in Asia and still one of the most popular shopping destinations in Thailand. The exterior of the mall is a bustling hub for visitors praying at the local fertility shrine and enjoying the various exhibits and festivals held in the large open space in front of the complex. Inside, the eight floors host a vast array of shopping labels, bookstores, musical instrument shops, and more. The seventh floor boasts a selection of excellent eateries serving various cuisines, as well as a gourmet supermarket. The eighth floor is home to a 15-screen SF Cinema City movie complex.
5.Siam Center:
Recently relaunched, the downtown Siam Center is now as cutting-edge, hip, and chic as any other shopping mall in Bangkok. It features a mix of fashionable Thai designers and big-name foreign brands, along with hi-tech and glitzy gimmicks to enhance the shopping experience. Local high-end designers Greyhound and Jaspal sit alongside Nike stores, and visitors can expect surprises like a large active Muay Thai boxing ring in the middle of the store or a giant fish tank as the front display window. The chairs, sofas, and open spaces in the mall are among the best of any Bangkok shopping center, making Siam Center not only great for shopping, but also a relaxing and fun place to hang out.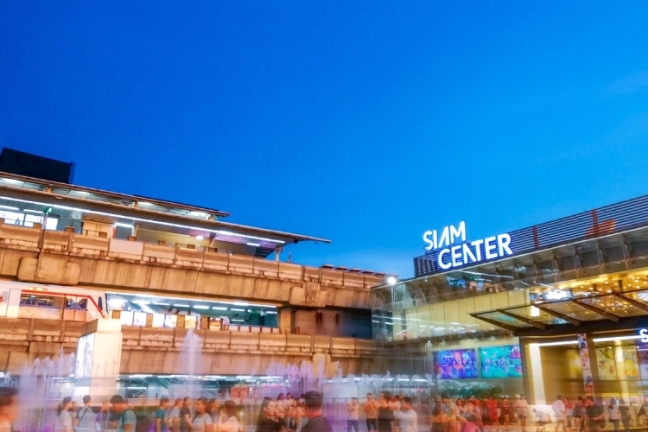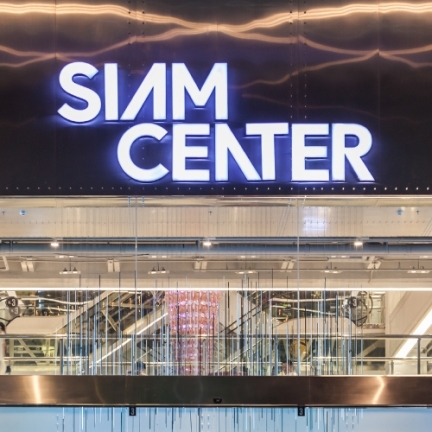 6.Siam Discovery:
may not be as flashy as Siam Paragon or the newly relaunched Siam Center, but it is an easy-to-navigate, straightforward downtown shopping mall with an unpretentious atmosphere. Families can find their favorite high-end fashion and designer choices on the first three floors of the mall, while the upper two floors feature home design and decor, along with other items. The mall also includes a Madame Tussaud's Wax Museum and an Ice Planet Skating Rink, providing entertainment for the whole family. Upstairs, there are plenty of eating options, including a Japanese food court, Thai cuisine, steakhouses, and more. Visitors can easily spend several hours exploring this mall.?

Read more about one day trip in Bangkok.